ERG CleanSkin i ERG CleanSkin+
A virucidal fluid for hygienic and surgical disinfection.
A preparation based on ethyl alcohol has been produced to help fight the spread of viruses.
Features

Validity: 36 days from the date of manufacture.
Application
A virucidal fluid intended for the hygienic and surgical disinfection of hands and for the disinfection of surfaces, materials, equipment and furniture which are not used in direct contact with food or feed as well as in private, public and industrial facilities and other professional facilities (e.g. health care facilities).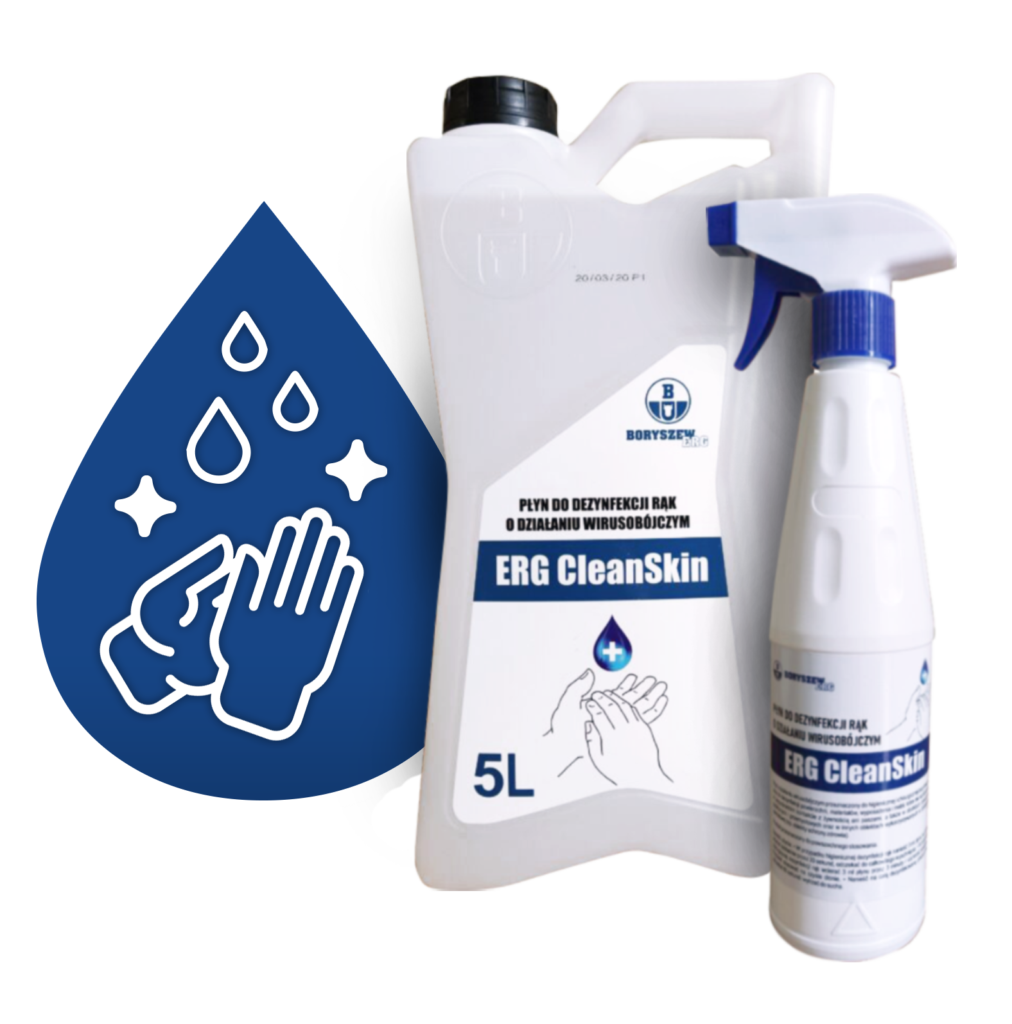 How to use
In the case of hygienic hand disinfection, apply 3 ml of liquid to the hands, rub in thoroughly for 30 seconds, wait until completely dry.
For surgical hand disinfection, rub 3 ml of liquid for 3 minutes and repeat the procedure. Use on clean hands.
Apply to the entire disinfected surface, wait 60 seconds and wipe dry.
Available packages

Bottles of 5 l, 1 l, 0.5 l and 0.5 l bottles with atomizer.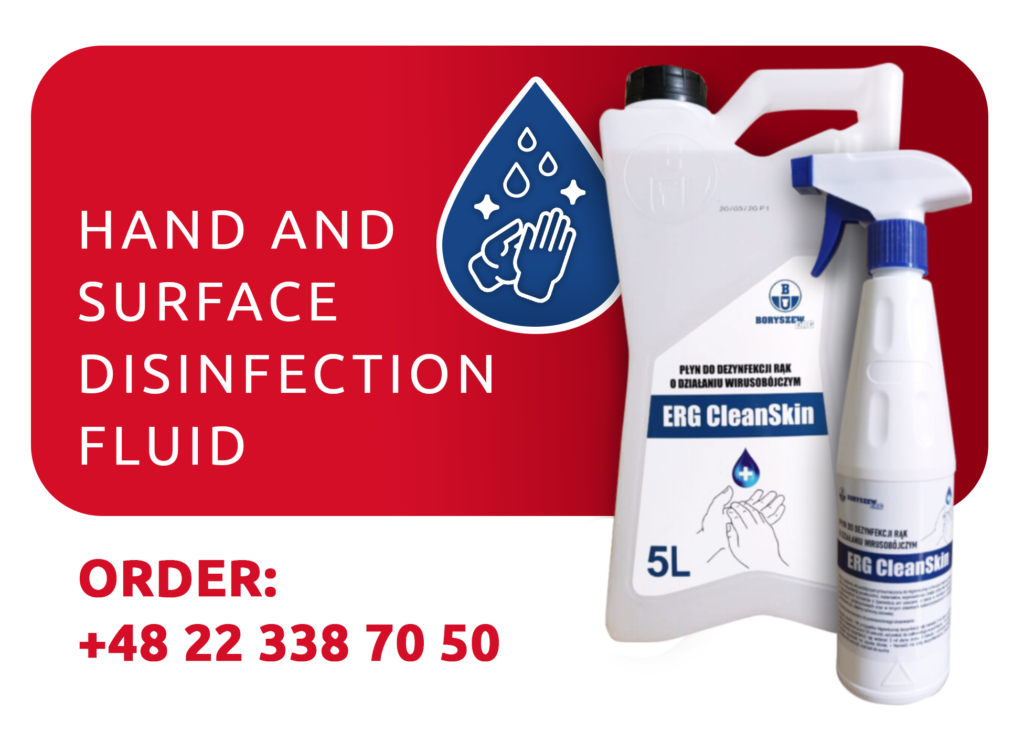 Download additional files