4BONE XBM – Xenograft Bovine Matrix
4BONE XBM is an anorganic bovine bone mineral matrix for use in guided bone regeneration procedures. 4BONE XBM is recommended for use as a bone void filler or augmentation material in periodontal defects and dental implant procedures.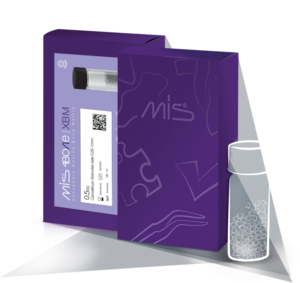 4BONE XBM is produced by the removal of all organic components from bovine bone, leaving the natural mineral component for use as an osteoconductive material to support bone regeneration. Due to its natural structure, 4BONE XBM is physically and chemically comparable to the mineralized matrix of human bone. The trabecular architecture with interconnecting macro and micro pores allows for the optimal ingrowth of new vascularity and bone at the graft site and maximizes the potential for angiogenesis.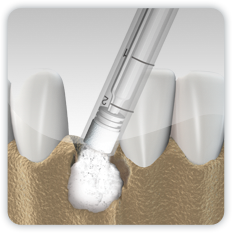 Features
Osteoconductive: Composition and structure similar to that of natural human bone.
Safe: Quality and design control processes assure high standards of sterilization and safety.
Flexible: Available in a range of volumes and particle sizes.
Versatile: May be used by itself or mixed with autogenous bone.