IMPLALINE – a quick response against periimplantitis can prevent implant loss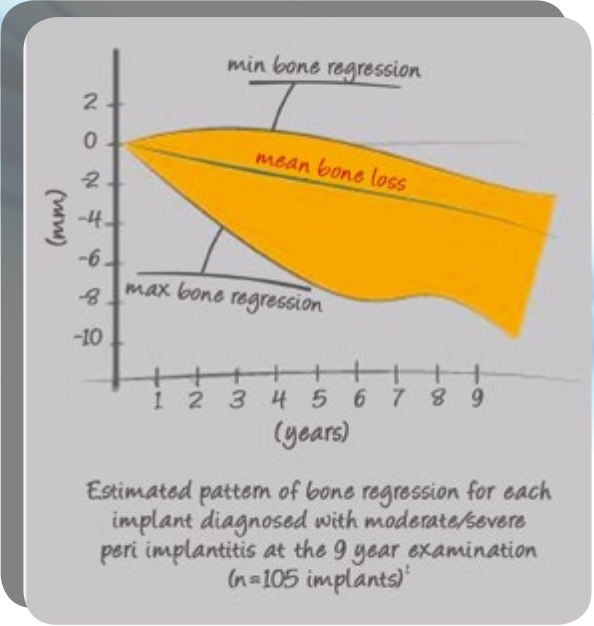 Scientific studies have proven that the prevalence of the disease in it's different variations can range from 10 to 60%, affecting all types of implants and connections. Periimplantitis will become one of the most usual dental problems the way to treat it a differentiation point for dental practices.

How does Implaline work?
Implaline's exclusive formula with high density Hyaluronic acid, creates a barrier over the affected area, covering the wound to facilitate the healing. However, to avoid bacterial attack to the protective layer, the HA is combined with an locally active adjuvant to ensure that its physical activity is preserved during the length of the treatment.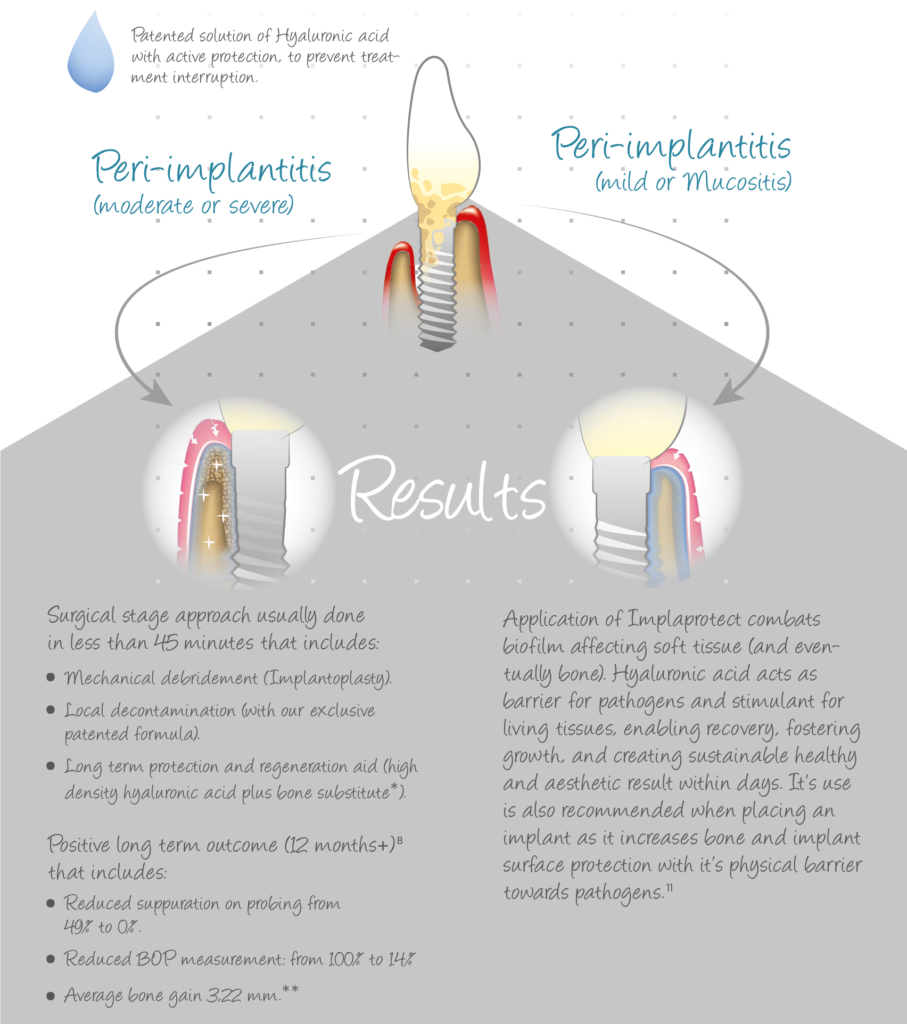 *Not included
**Bone regeneration results, heavily depend on the type of defect, regeneration technique and materials used. Standard deviation was of 2,04mm
Why Piperacillin Tazobactam to protect the physical action of the film?
Piperacillin-Tazobactam has proven to be effective against almost all families of bacteria. Given the huge variance of bacteria present in the mouth and the periodontal pockets, a broad spectrum solution to prevent infection or destruction of the physical action of the product is needed. Piperacillin-Tazobactam, applied only in the right proportion, is an integral part of the physical activity, ensuring the protection of the high density Hyaluronic Acid during the length of the treatment.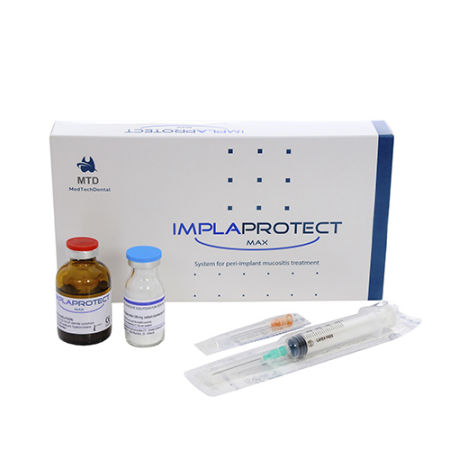 Use Implaprotect to:
Treat peri-implant mucositis (no bone loss).
Increase safety during implant placement.
Protect tissue regeneration of future implant placement site.
A Patented Local Action with Rapid Results:
Acts as a barrier between body tissues and germs.
Improves osteogenic and osteoinductive activity.
Product Benefits:
Area protection: significantly reducing the risk of infection while enhancing tissue regeneration.
Delays/prevents bone loss in patients suffering from peri-implant mucositis.
Non-surgical recurring treatment that can be carried out during regular visits.
When applied to a new implant, 100% of treated cases are well osseointegrated after 3 to 4 months.
Faster bone regeneration in post-extraction sites when compared to other treatments.
Better implant insertion because of Implaprotect's patented use of hyaluronic acid.
Rapid re-ossification of extraction sites.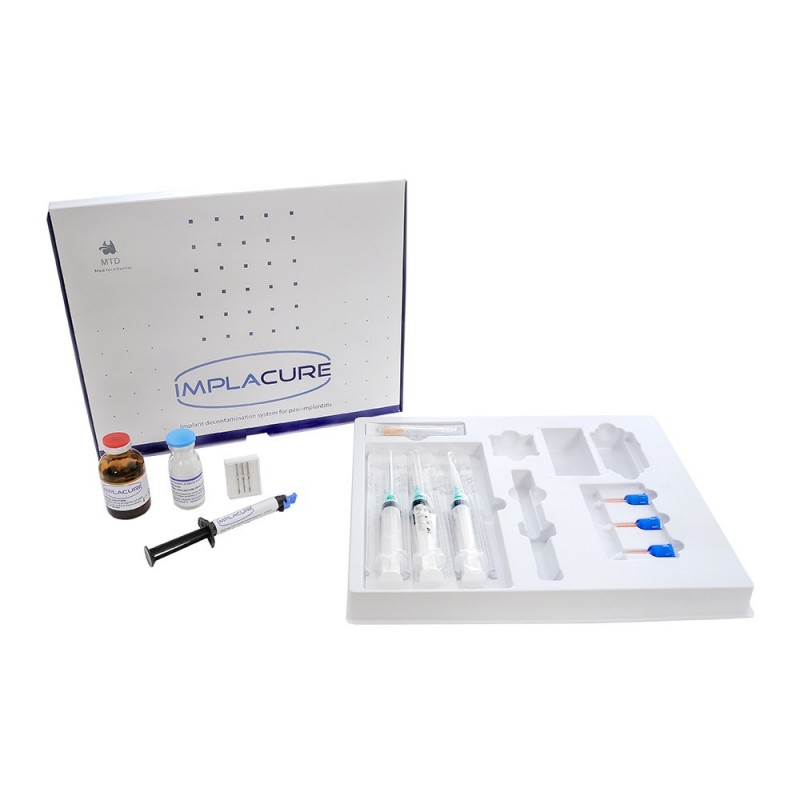 Use Implacure to:
Treat peri-implantitis without implant extraction, increasing treatment options as well as improving clinical performance.
A Patented Local Action with Rapid Results:
Excellent long-term results: strong defect reduction, with very good aesthetic results.
Strong short- and medium-term results: "excellent" results after 8 days in 84% of patients and "good" in 16%.
Product Benefits:
Increased chances of saving existing implant.
Faster: patients and professionals can see visible improvements within the first 24 hours.
Less discomfort for patients.
Hyaluronic acid supports bone regeneration.
Implacure offers proven long term success of treated implants, allowing for regular maintenance and, if needed, retreatment.
Minimizes the risk of lack of patient compliance.