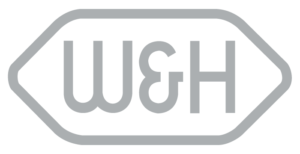 Implantmed
The Implantmed drive unit has been specially designed for use in dental implantology.
Implantmed gives you the tools for oral surgical procedures in the fields of implantology and maxillofacial surgery with maximum precision.
Your reliable partner in implantology
Implantmed excels by virtue of its ease of operation, powerful motor and automatic thread cutter function.
The logically designed operating concept supports implantologists and ensures all programs can be set up easily, by pressing the buttons on the unit or by operating the foot control.
Your advantages at a glance
Easy to use
Powerful motor with 5.5 Ncm torque
Wide speed range: 300 up to 40,000 rpm at the motor
Precise torque limitation: 5 to 70 Ncm
Automatic thread cutter function
Motor with cable, thermo washer disinfectable and sterilizabl
Elcomed
In addition to the expert knowledge of the surgeon, the drive unit is also a pivotal factor in the uccess of a surgical procedure. Just one operating stage for setting all necessary parameters. The six most important recurring operational procedures can be saved as individual programs. Elcomed from W&H is a high-quality innovative solution for maxillofacial surgery, dental surgery and implantology.
Your advantages at a glance
All information in one user level
Complete documentation via USB flash drive
Shortest and lightest motor with 50,000 rpm
Up to 80 Ncm on the rotary instrument
6 programs with individually adjustable parameters
Automatic thread cutter function
Motor with cable is thermo washer disinfectable and sterilizable
Piezomed
Piezomed puts all the advantages of innovative ultrasound technology at your fingertips: High-frequency microvibrations allow cutting with incredible precision. In addition, with the so-called cavitation effect you can also ensure an almost blood-free surgical site.
Piezomed facilitates the surgeon's and implantologist's work: thanks to innovative ultrasound technology, only bone substance is resected with high precision. The surrounding soft tissue remains uninjured. A noticeable relief for the patient: less pain, quicker healing!
Your advantages at a glance
Automatic instrument detection
Three individual operating modes
Temporary 20 % power increase with boost function
Ideal illumination of the operating field via an LED ring
Efficient cooling due to the spray opening positioned close to the instrument's working area
LED handpiece and cable is thermo washer disinfectable and sterilizable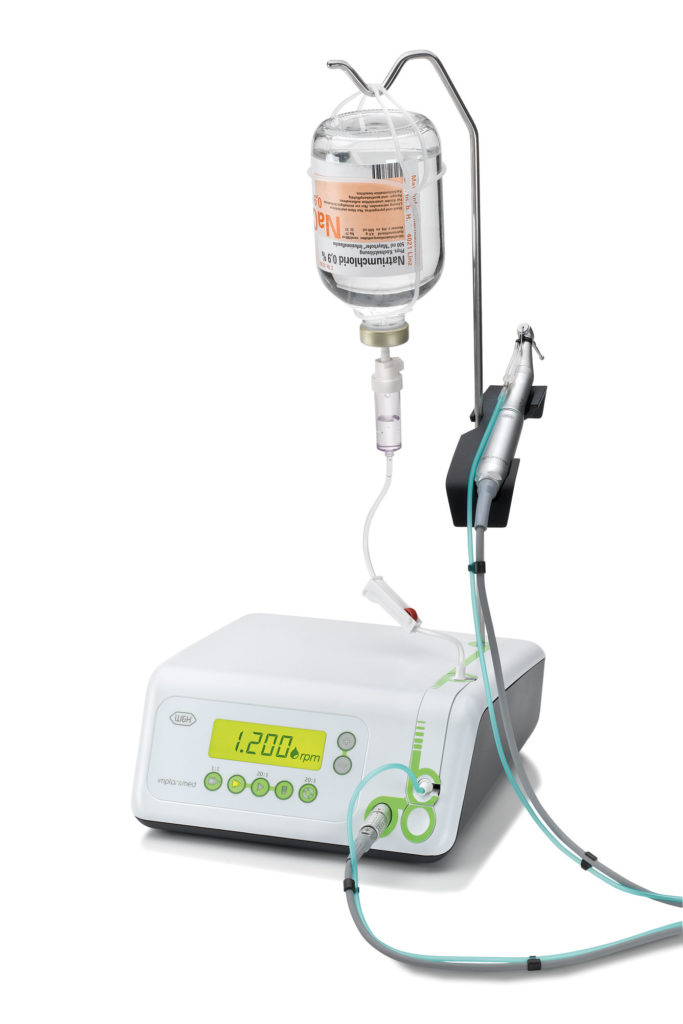 MD30
Implantology Motor System MD 30
MD 30, powerful and sturdy but intelligent and gentle.
The new MD 30 implantology motor system is the convincing result of 40 years of research and development in the field of implantology. An outstanding solution, absolutely in line with our philosophy of providing implantologists across the world with complete systems that leave nothing to be desired. This unique motor system, consisting of the housing, electronic motor, footswitch and irrigation pump, offers two motor connections, making work considerably simpler and more efficient.
10 stored programs for each of the two motors ensure smooth running during the procedure. The optimized control of the motors allows you to accomplish your tasks individually with the highest possible precision, also with contra angles equipped with LED, thus guaranteeing safety and trust with every treatment.
Edges and grooves are avoided for easy cleaning of the device. The pump chamber is designed such that any liquid entering passes straight out of the housing. This is an important contribution to safety and may not be underestimated, before, during and after each use.
Advantages
Make advanced settings in the configuration menu for the customization of your device, according to your needs.
Intelligent Safety system with acoustic and optical signal and additional blocking of motor drive (e.g. open pump compartment, not connected motor or pedal).
70 Ncm of maximum torque at the 20:1 Contra Angle with real time graphic torque control on display.
Robust, high quality architecture.
Integrated pump system for cooling of instrument to prevent of tissue damage.
Advanced motor system with sophisticated motor control for smooth and precise power delivery in any range of speed.
Multifunctional pedal with motor selection, pump performance adjustment, programme selection and motor speed control.
Calibration of handpieces and contra angles.
Real-time speed and torque report.
10 Pre-set programs for each motor configurable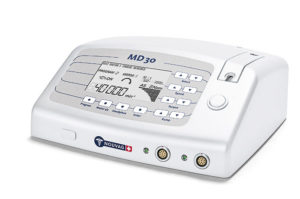 Implantology Motor System MD 11
An Implant Motor System capable of perfectly accomplishing any step of procedure, due to it's sophisticated motor management for smooth and precise power.
The new MD 11 Implant Motor together with its bigger brother, the MD 30, are developed with the intention to put extra smoothness into your hands. The further development of its electronic motor and a sophisticated motor control are key players in this new generation of Nouvag motor systems.
This reflects also the new design with smooth edges for easy cleaning and a display that gives you all the information at a glance. Single function keys with haptic and audible feedback guarantee for accurate device setup.
Inserting and changing of tube sets is carried out effortlessly by a front access push button and tube compartment. The tube bracket swings open and gives good view to the tube seat and the two notches to fix the tube in.
A broad variety of extensions and accessories is provided by Nouvag AG and can anytime be added.
Advantages
Sophisticated motor control for smooth and precise power delivery in any range of speed.
Motor speed range of 300 – 40,000 rpm.
70 Ncm of maximum torque at the 20:1 Contra Angle with graphical, real time torque control.
Sturdy, high quality architecture and finish.
Integrated pump system for cooling the instrument to prevent of tissue damage.
3 programs for drilling, cutting threads, screwing in the implants and placing the cover screw.
Handpiece 1:1, Contra Angle 20:1, Contra Angle 20:1 LED and Contra Angle 32:1 are available.