Sutures
Surgical sutures designed for oral surgery, implantology and periodontology.
The offer includes a wide range of suture materials including PTFE and a wide range of sizes and types of needles.
The best quality of materials is guaranteed by the manufacturers Hu-Friedy and Medipac.
Medipac Nici PTFE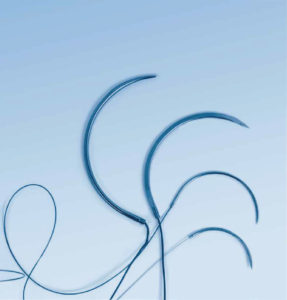 MEDIPAC– "Th.Kazantzidis S.A" was established in December 1987 and its premises are located in the Industrial Area of Kilkis, in Northern Greece. MEDIPAC is a surgical sutures manufacturer with a thirty year-old experience in the field. Since 1989 the company has been distributing its products to a wide range of medical establishments in Greece and in the last 15 years its products are distributed throughout the world.
Today MEDIPAC produces a wide and integrated line of surgical sutures. Always eager to improve and evolve, Medipac provides to medical professionals with the most suitable solutions for their needs. As part of this effort its product portfolio has been recently expanded with the addition of the high quality PTFE sutures, the PTFE membranes, micro-screws and micro-pins.
Catalogue: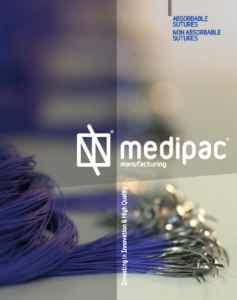 Nici Hu-Friedy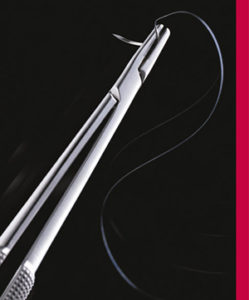 Hu-Friedy Perma Sharp Sutures are the only suture specifically designed for dentists ensuring efficient and reliable soft tissue closure.
300 Series Stainless Steel, the ideal alloy for dental suture needles, ensures a strong sharp needle pass after pass
Manufactured from a stronger alloy composition, increasing ductile strength – if the needle does bend, it is less likely to break when reshaping.*
Finer point geometry for smooth tissue penetration, requiring up to 20% less force than other suture needles**
Laser-drilled needles for reduced tissue disruption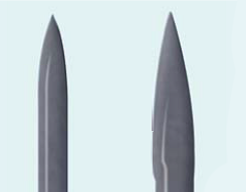 Perma sharp suture needle / Competitor's Suture Needle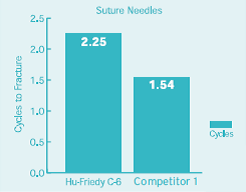 Cycles to fracture – Suture Needles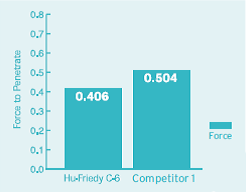 Force to penetrate – Suture Needles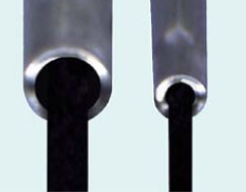 Two Perma Sharp needles. Notice how the needle diameter is adjusted acording to the size of suture material. (Magnified 20x)