The MIS CONNECT is a stay-in abutment system which enables avoiding interference of the peri-implant gingival seal.
It offers doctors the ability to maximize the tissue-level restoration concept, enabling the entire prosthetic procedure and restoration to occur far from the bone, and at any level of the connective tissue.
Some of the biological benefi­ts of the CONNECT include a reduction in micromovements and micro-leakage of bacteria at the bone level. In addition, the CONNECT provides the clear advantage of avoiding disturbing the peri-implant gingival seal.
The MIS CONNECT abutment system is comatible with conical connection implants: C1 and V3.
New MIS CONNECT Abutment System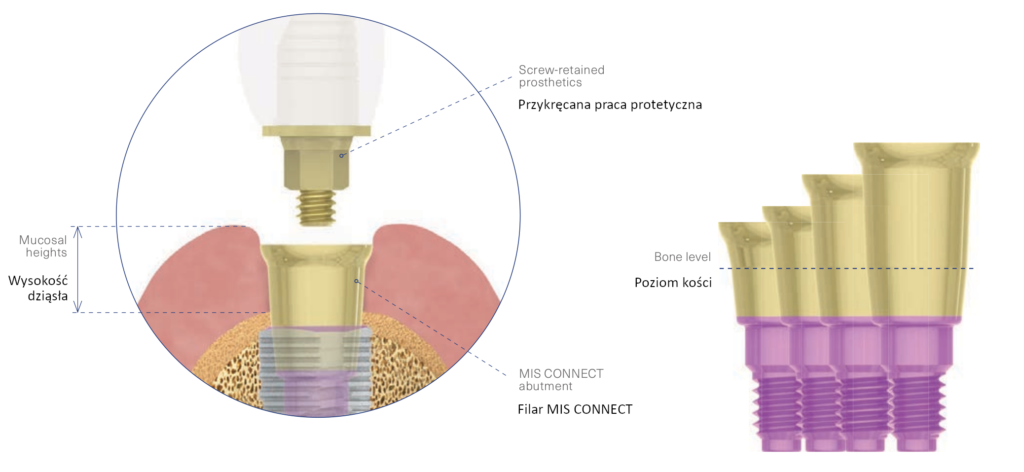 Versatility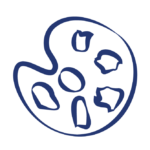 The MIS CONNECT system may be used in single or multiple unit restorations for digital or traditional procedures. It may also be used for both provisional and ­final prosthetic restorations.
Ease of use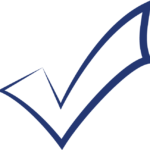 The CONNECT abutment, is delivered sterile and comes with its own plastic grip for maximum ease of use.
Ultimate precision & durability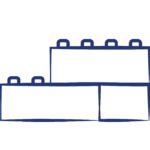 CONNECT abutments are one-piece and solid (with no separate prosthetic screw). The system enables a smooth path of insertion for bridges and connected crowns, thanks to a 40° opening of the abutment. Its internal connection presents the advantage of high accuracy and ultimate ­t with the supra-structures.
ADVANTAGES OF USING MIS CONNECT:
Distancing the prosthetic platform from the bone, which leads to reduced bone remodeling.
One time abutment
Solid abutment – no screw chimney with unavoidable contamination.
 Narrow profile
Bone level implant transforms to customized tissue level implant.
Simple, traditional or digital prosthetic workflow.
In case of significant tissue alteration, the CONNECT is easy to replace to the desired height.
Flexibility in choosing the appropriate height of the CONNECT according to thickness of the mucosa.
Guarantees placement of clean and sterile parts in contact with the gingiva.