About us
MEDIF was established in 1994 in Warsaw. Since the beginning of our activity we have been dealing with supplying dentist's surgeries.
We create our offer on the ground of three rules: patient's security, doctor's comfort and convenient price.
We co-operate with renowned companies from all over the world: MIS Implants Technologies, Meisinger, Hu-Friedy, DiaDent, Ribbond, W&H, Biolase, Acteon, Nouvag.
We set priority on the following areas: general dentistry, implantology, surgery and periodontology. We are reliable – we do not offer aggressive marketing but only genuine information.
In the process of provision of services to our clients we do not limit ourselves only to the sales and delivery of goods to the appointed location. Doctors may also obtain all of the indispensable information with regard to the application of the given product. We also offer professional medical information – our consultants, including a dentist, are constantly at your disposal. We organize and convey workshops for implantologists and peridontologists. For 14 years now we have been organising Warsaw Implantology Meetings which feature world class specialists.
The dialogue with the doctor constitutes the main function of our activity. We are always open to Your proposals and suggestions and we do not fear the words of criticism. We constantly enhance our offer so that our clients are always satisfied with us. It is the satisfaction of a doctor that determines the meaning of our activity.
MIS IMPLANT TECHNOLOGIES LTD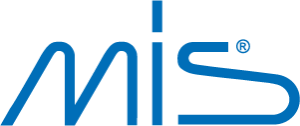 MIS Implant Technologies Ltd is a dynamic, rapidly expanding high-tech research and production company. MIS designs, develops, manufactures, and markets an advanced comprehensive range of dental implants and superstructures. MIS' world-class scientists and engineers are committed to continuous research and development of new and progressive products and technologies for the global dental implantation field. Laboratory and field studies in the areas of tissue culture and tissue engineering are conducted jointly with prestigious dental laboratories and university dental schools. The resulting innovations in the field of dental implants and superstructures are reported in the MIS News and subsequently passed on to our customers.
GEISTLICH

Geistlich Pharma is a Swiss company, owned by the family Geistlich with its headquarters in Central Switzerland in Wolhusen and in Root. The company is part of the Geistlich Holding. Since the business was established in 1851, Geistlich has developed its expertise in the processing of bone and tissue.
Geistlich Pharma is specialized in biomaterials for the regeneration of bone, cartilage and tissue and develops and manufactures medical devices and pharmaceuticals with the goal of giving patients a better quality of life.
ACTEON

ACTEON SATELEC® is a world leader in the production of piezoelectric ultrasonic generators andequipment to Piezosurgery. ACTEON SATELEC® – designs, manufactures and markets dental andmedical devices. In collaboration with national research agencies and universities, integrated design and development departments are constantly developing ultrasound devices, curing lights and equipment toPiezosurgery. SATELEC ACTEON product range is steadily increased to take account of recentinnovations and technological revolutions.
BIOLASE

BIOLASE, Inc. is a medical device company that develops, manufactures, markets, and sells laser systems in dentistry and medicine and also markets, sells, and distributes dental imaging equipment, including CAD/CAM scanners. BIOLASE's products are focused on better enabling clinicians to repair and restore patient's dental conditions while reducing the pain, fear, and anxiety generally associated with dentistry. BIOLASE is committed to elevating the standard of care in dentistry, while enabling clinicians to achieve better business returns.
Miglionico

The company Miglionico s.r.l. was founded in 2000, specializing in the manufacturing of dental units all of which are 100% Italian made. Notwithstanding being relatively young in the dentistry panorama high qualitative standards appreciated both in Italy and in many foreign countries were reached in a very brief period. Material quality, research, constant attention paid to refinement , market demands as well as attention to detail in order to render the task comfortable for both the dentist and the patient. The added value of Miglionico is that all stages of production are carried out at the factory, from the careful selection of raw materials to the final quality control.
Hu-Friedy

Hu-Friedy is a company like no other because it embody a concept like no other: the dental instruments Hu-Friedy produce are a critical extension of each practitioner's skill. It is the main reason why Hu-Friedy have dedicated itself to individually handcrafting the highest quality instruments in the profession. They are exceptional instruments, renowned the world over for their precision, performance, longevity, reliability, and uncompromising quality.
Hu-Friedy mandate for excellence is company-wide. Only at Hu-Friedy will you find more than 300 artisans meticulously handcrafting instruments in a modern manufacturing facility. Only here are employees personally responsible for the quality of their work and each other's.
Silfradent

Silfradent jest włoską firmą z siedzibą w środku uroczego Parku Narodowego na granicy między Romanią i Toskanią. Od 1975 roku specjalizuje się w produkcji instrumentów dla laboratoriów protetycznych. Laboratorium badawcze Silfradent stworzyło wiele rozwiązań w celu ułatwienia pracy protetyków.
Silfradent oferuje szeroką gamę produktów, między innymi sprawdzone mikrosilniki, potężne generatory parowe czy niezawodne wirówki.
Wszystkie instrumenty są projektowane i produkowane zgodnie z dyrektywami europejskimi i zgodne ze specyfikacją CE.
W&H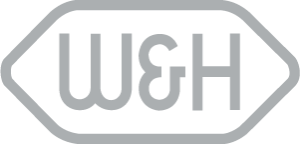 W&H is present on the Polish market since 1990. At the beginning it acted as the representative of the parent company W&H. Since 1999 he works as W&H Poland Sp. with o.o Close, continuous cooperation with medicalacademies and dealers ensure a permanent presence on the Polish market as well as detailed information on theproducts W&H. Innovation and high quality products from W & H has become a fact well recognized among dentists.
At present, W&H Poland Sp z o.o. is the exclusive representative of the Polish Companies: W&H DentalwerkBürmoos GmbH, EMS – Electro Medical Systems and Ionyx.
W & H manufactures precision instruments for dentistry, dental, prosthetic laboratories as well as devices for microsurgery. Turbines,handpieces, autoclaves, surgery of W&H represent the highest level.
Hager&Meisinger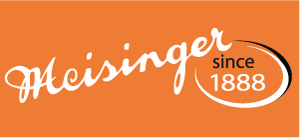 Since 1888 the name MEISINGER has stood for "revolutionary success". To begin with there was the dental drill and the market for dental instruments was for many decades the most important part of our business.  In the course of time our manufacturing soon expanded to encompass the entire field of medical technology – industrial and craft trade later followed. Today MEISINGER are experiencing a renaissance in the area of dental and medical technology. Developments in this area are primarily high-tech products and special instruments which must match up to the very highest requirements. Thus MEISINGER commitment to customer-specific solutions has often opened up completely new markets and is one of the reasons for our dynamic growth across all areas of our business. Thereby the requests and demands of its clients and partners throughout the world have always been at the heart of its business philosophy. In order to fulfil them MEISINGER places the very highest demands on the quality of our products and services. The courage for new ideas and their targeted transformation into innovative products are the driving forces behind its dynamic growth. With over 100 year's experience, highly qualified and motivated staff, as well as state-of-the-art technical facilities, MEISINGER produces proprietary brands in top "Made in Germany" quality and to date have supplied over 2 billion products to clients throughout the world.
Nouvag

In 1971, engineer Beda Hutter founded the company "Nouvag B. Hutter-Koch" in Rorschach. It manufactured and traded in industrial and appliance motors. In 1974, the successful company became the "Nouvag AG". The company continued to succeed in spite of the recession. Before long the company constructed a plant in Rorschacherberg which was ready for occupancy in 1976, and by 1980 Nouvag AG exported 50 percent of its production to 80 countries. At that time the company employed 35 associates.The trade in motors began to dwindle due to the recession. For Nouvag AG, this meant a focus on its own products. The company also changed industries: Now, Nouvag motors were used mainly in the dental field. The dental industry was poised for massive growth – Nouvag AG was aware of that.
Soon, the large order volume required more production and storage space. The plant in Rorschacherberg was expanded in 1979 and again in 1988. In 1987, the company entered the computer age: For the first time, Nouvag AG deployed computer-controlled lathes and manufacturing equipment. Meanwhile, the company was manufacturing high-precision fine mechanical device and instrument components for dental and medical technology.
Sales for the products were booming, especially in foreign markets. At the start of the nineties, the flourishing company once again faced a lack of space. However, a suitable building was not easy to find. In 1991, renewed emphasis was placed on the development of the German market and the Nouvag Deutschland GmbH was founded in Konstanz.
The former "Odol" buildings in Goldach were purchased in 1991. Part of the production was moved to this location in 1992.
Ribbond

From aerospace to tennis rackets, fiber reinforcement is a proven technology throughout high-tech industries. With the popularization of dental composites, it is natural for fiber reinforcements to become a useful material in the dental industry.
Dental fiber reinforcements must meet certain unique criteria. Ideally, a fiber reinforcement must be highly manageable so that it can be easily formed to the teeth. A fiber reinforcement should be strong, tough and resistant to cracking of the resin after continuous use. It should bond to dental resins. It should be esthetic and biocompatible.
After intense research and a bit of luck, I found a combination of fibers, bondability treatment and perhaps most importantly a weave that fits these criteria. Introduced in 1992, Ribbond bondable reinforcement ribbon opened the door to this new and promising dental technology. Recognized as the fiber reinforcement of choice among independent evaluators and respected educators, Ribbond has proven itself as invaluable material for the dentist entering the new millennia.
DiaDent

DiaDent is one of the leading Endodontic supply companies in the dental industry since 1985. DiaDent has been exporting different types of Gutta Percha Points and Paper Points to over 900 dealers in 109 countries all around the globe.
All of DiaDent's products are inspected by a strict Quality Management System following the ISO 9001 & ISO 13485 standards. With our promise and dedication to provide you with the finest dental products, you can always put your trust in DiaDent.
Always striving to be better, DiaDent puts in our utmost effort to improve our Endodontic lines such as the patented millimeter-marked Gutta Percha Points and Paper Points.
Curasan

Curasan AG's focus is to develop, manufacture and market unique products and services in the cutting edge field of regenerative medicine. Our extensive product offerings cover the fields of bone and tissue regeneration, tissue engineering, and wound healing for dental, spinal and orthopaedic applications.
From June 2008 we entrusted RIEMSER ARZNEIMITTEL AG with the worldwide marketing and distribution of Cerasorb® in the dental field. For orthopaedic applications Cerasorb® is still marketed by us.
Medizintechnik Gulden

In 1997, Medizintechnik Gulden has acquired from Siemens AG the worldwide exclusive rights of manufacturing and selling the Periotest device. As the Periotest device is our only product we fully concentrate on its continuous improvement and progressive development.
Beside of manufacturing and sale Medizintechnik Gulden offers full service for all concerns around the Periotest device: it is your partner for maintenance and repair of the Periotest device and for delivery of accessories and spare parts as well as for consulting in the different fields of application, questions about how to use the Periotest and finally economic interests.
Dental Skills Institute

DSI – Dental Skills Institue (formerly Akademia Garmedu) organizes and runs development programs for dentists since 2007. DSI developed a unique formula of teaching dental skills thanks to experience gained in the past. Teaching skills are guided by four principles that ensure the success of training: unique formula (maximum practice + theory), 70% of classes are practical exercises, small groups (maximum 14 people) that enable the most optimal working conditions and support during and after the course (consultation with lecturers, access to the DSI E-learning that contains a number of resources to help in further learning and perfecting new skills). The DSI offer contains a lot of different trainings so that everyone can find education program the most suited to their needs.
PASE

It is an elite non-profit association whose task is to promote the highest standards of treatment in dental implantology. It brings together a group of experienced implantologists, who were the first in Poland to complete postgraduate studies in dental implantology at the University of J.W. Goethe in Frankfurt am Main.
PASE

Polish Academy of Esthetic Dentistry (Polska Akademia Stomatologii Estetycznej – PASE) was established in October 2003. Passion of several doctors brought PASE to life and today this passion infects the next generation of dentistry. The aim of the Academy is to promote excellence in esthetic dentistry.
PASE is an organization focused on the popularization of the latest solutions in modern dentistry with special emphasis on aesthetics and function, searching for the best solutions for patients and the dental profession.
DIGITAL DENTISTRY SOCIETY POLAND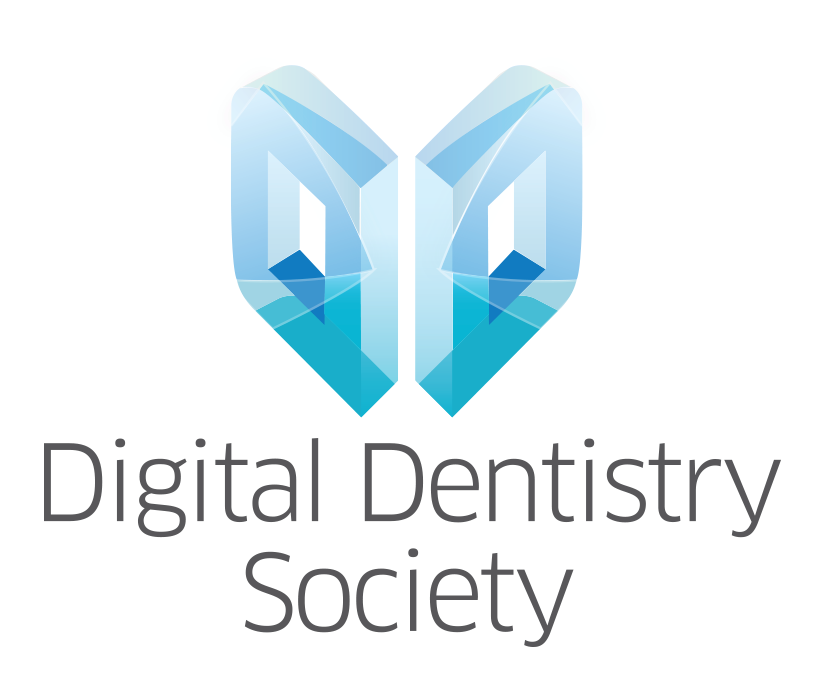 The Digital Dentistry Society (DDS) is an international scientific association founded to promote knowledge about digital dentistry around the world. The association was established in 2015. The first President was prof. Giuseppe Luongo. This dynamically developing organization already has many members in 30 countries around the world, in 28 registered Embassies, including the Embassy in Poland operating since June 2018. The mission of the association is to check, validate and form an educational platform for science and technology in dentistry.